Repairs can test the patients of everyone involved in a real estate transaction! In fact, repair issues rank high among the reasons that deals fall apart before closing – terminated, that is.
Even when all parties want the same end result, the property condition discovered by a home inspection can be a big stumbling block.  It's no picnic for the real estate agents either! But a real estate transaction goes much smoother when everyone understands and follows the rules.
Either/Or/Or
The Buyer's Inspection often finds property conditions that need to be corrected or repaired. This is another critical step in the negotiation process – and often it becomes an "either/or/or".
EITHER Buyer and Seller agree on who will do what,
OR they agree to go forward with the original contract as written,
OR the Buyer may still have the option to terminate the contract.
Remember, everyone must agree in writing. This written agreement becomes an Amendment to the Contract.
At this point, the Buyer and Seller agree on certain repairs that the Seller will make prior to closing. But before you crack open your trusty toolbox, review the contract. Here are the rules "unless the Buyer and Seller agree otherwise in writing." 
Repairs must be done prior to closing
All required permits must be obtained
Repairs must be done by a licensed tradesman if a license is required (plumbing, electrical, HVAC, etc)
If no license is required, by someone commercially engaged in the trade of providing such repairs
At Buyers election, any transferable warranties will be transferred to Buyer at the Buyers expense
Note: This does not provide for the Buyer to designate who makes the repairs.
The best surprise is no surprise.
It's a good practice to resolve all these issues as far in advance of closing as possible and complete all the communication between the parties. It's also good practice for the Buyer to do a final walk-through before closing, and do any necessary reinspections.
When the repairs are complete, the seller's agents should communicate that to the buyer's agent. Then the buyer can schedule a final inspection, walk-through, or both. The Seller should keep a copy of all invoices and proof of payment for every repair, as evidence that they made the repairs in accordance with the agreements. Of course, the buyer gets a copy of everything as well.
Your REALTOR® can make all the difference here.
Their knowledge and ability to handle these issues is critical to a smooth closing. This can become a difficult negotiation for rookies. (shameless plug: The agents at North Point Realty are seasoned professionals, at your service).
Here's an excerpt from the Texas Real Estate contract (TXR-1601, par 7.F):
COMPLETION OF REPAIRS AND TREATMENTS: Unless otherwise agreed in writing:
(i) Seller shall complete all agreed repairs and treatments prior to the Closing Date; and
(ii) all required permits must be obtained, and repairs and treatments must be performed by persons who are
licensed to provide such repairs or treatments or, if no license is required by law, are
commercially engaged in the trade of providing such repairs or treatments. At Buyer's
election, any transferable warranties received by Seller with respect to the repairs and
treatments will be transferred to Buyer at Buyer's expense. If Seller fails to complete any
agreed repairs and treatments prior to the Closing Date, Buyer may exercise remedies under
Paragraph 15 or extend the Closing Date up to 5 days if necessary for Seller to complete the
repairs and treatments.

Conclusion

Full disclosure, honesty between all parties, and good faith negotiations are the keys to making it through this difficult phase.

Real Estate is our passion! When you're thinking about buying or selling, we can help.
214-212-6770 talk/text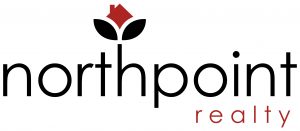 See Related Articles:
Choosing Home Warranty, 
Home Inspection Tells a Tale
This is information is based on the best practices of a Real Estate Broker; it is not legal advice.  Consult an attorney for legal advice.