By Marian Porter, Broker Associate
Are you considering buying a new home?
Consider these tips for buying a home will give you a kick-start:
Know What You Need Before You Start.
How many bedrooms and bathrooms do you need?
What is the minimum square footage you need?
How is the location in proximity to your work?
Do you need to be in a specific school system?
List your "would be nice" items such as a bigger garage, media room, etc.
Drive neighborhoods to determine areas you like.
Things to do:
New Construction or Existing Market?
When searching for a home, one of the main things to consider is whether to buy New Construction or an Existing Market.
My philosophy with New vs. Existing is this:
Can you get a new construction for the same price in the same area you are looking?
If you can, you should consider new construction for the following reasons:

Energy Features – every day there are new energy features that will save you MONEY. Some examples are a radiant barrier and vinyl windows.
Upgrades – Every month, it seems, there is a new upgrade that is the "must-have". Stainless Steel Appliances, rounded sheetrock corners, etc. If you don't have them, it will hurt resale.
Room configuration – A media room and a study are now "must-haves". A home ten years old won't have this.
Other Benefits – You get to pick your own colors, make modifications, choose a builder reputation, and the home comes with a warranty.
Conclusion
Buying a home is a huge investment, financially and emotionally. You need the right real estate broker to help you with your next move. Contact me and let's find out if we're a "fit" for each other.
Marian Porter, Broker Associate
214-577-7766 talk/text


[email protected]
About Marian Porter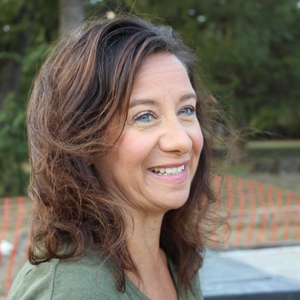 Marian Porter, a Broker Associate, has been with North Point Realty since 2002. More than 90% of her business is from repeat and referral clients. Marian is very knowledgeable about the new construction process and she is comfortable with all price ranges.