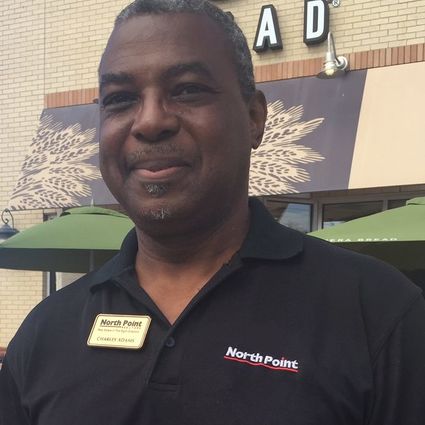 Charles Adams
REALTOR®, SFR
A little about me
and why I love real estate
Charles brings a wealth of experience in assisting families to acquire the American Dream of homeownership, having his Texas real estate license for 25 years. He worked for 10 years exclusively for one of the top homebuilders in the country, creating entire communities in the Collin County Area, including Plano, Frisco, Allen and McKinney.
Through his experience and education, Charles has earned the designation of Short Sale and Foreclosure Resource (SFR) Certification from the National Association of Realtors®.
In addition, Charles has earned a number of top industry and achievement awards, which acknowledge his ability and commitment to satisfy the needs of all parties in any matter he undertakes.
With Charles, you have a friend in the business!
Call or text Charles 469-855-3948
Information About Broker Services TREC Consumer Protection Notice
Our clients are awesome
and here is what they are saying
"Tammy helped us every step of the way from taking photos of our home, posting, showings to the purchase of our new and perfect home. Highly recommended. Raphael and Connie Vela"
Raphael and Connie Vela
Tammy helped us every step...
"Tammy has helped us buy 3 homes... and sell 2! She has been a godsend on all accounts.

She put my husband and I in our 1st starter home and we made great equity back in just a little over 2 years! She then helped us invest that equity back into a new home (literally new, we built our 1st home). Then we sold a few years later, and got even more equity to invest into our now home - which we were also able to build. She walked us through each of these processes and even drove across the metroplex for our builder meetings and walkthroughs! She educated us, she is patient, kind and has your best interest at heart! We will use her again when we sell our current home! - Aubrey Otero"
Ryan and Aubrey Otero
Bought 3, Sold 2
"Tammy had our house sold before it was even listed. All she had to do was put her sign out front and it was a done deal. No drama, no delays etc. We would definitely use her again. - Thad LaBarre"
Thad and Patti LaBarre
No drama, no delays
"Tammy worked her tail off finding me a house and walked me thru everything i needed to know, great agent - Alan Crawford"
Alan Crawford
Worked her tail off...
"It was quite a journey selling our house but the closing was as smooth as silk (at Starbucks!) Thank you Tammy Goodman for being our agent and putting up with a few meltdowns along the way. We couldn't have done it without you! You've helped buy/sell houses for our entire family, so technically that makes you our family, too! On to our next chapter..."
Barry and LuAnn Orton
Sellers celebrate!
"Honesty, integrity and trust are the traits that Tammy values as a real-estate expert. Not only does Tammy go out of the way to simplify the process, of buying and selling property; She also takes pride in creating lasting personal relationships with clients. I continue to utilize Tammy's knowledge for renting my properties, New and existing clients are in for an amazing experience. .
Thank you

Curtis B."
Curtis B
Honesty, integrity and trust
"Marian is the best! I got my dream house thanks to her help!"
Kerrie Beavers
Got my dream house
"Tammy literally did the impossible. She worked me into her schedule (with little to no notice) and was one of the nicest people I have met. In what was record time, I had signed a lease and received the keys to the townhouse my son and I will be living in. None of this would have happened if it weren't for Tammy. I can't recommend her enough to anyone looking to purchase or rent a home. I am so grateful and can't tell you what the work she did means for my son and me."
Megan Vital
Tammy did the impossible
"Buying a home with Tammy was a pleasure. She handled it with grace and dignity. She genuinely cared about my needs and was very patient. She knows her business. I would recommend her to my family and friends."
Sherri Trussell
Handled with grace and dignity
"Working with Marian made the home-buying process easy and enjoyable. She is extremely responsive and listened carefully to us throughout the process. We never had to wait to hear back from her—she always made herself available to help. She pays very close attention to details and gave us plenty of notice about key deadlines ahead. Plus, as a bonus, her sense of humor and kindness helped keep the experience as stress-free as possible."
Ben and Ashley Kelly
Extremely responsive