Buying
---
Buying a home is different from buying anything else.
Exciting Times Ahead.
---
Buying a home is different from buying anything else.
Real estate is not just about property - it's about people. It's about relocating your family.
When you're ready to take that step, choose a real estate broker to be your trusted advisor, your advocate.
We've been there, done that.
North Point Realty has been helping buyers and sellers in Collin, Dallas, Denton, Rockwall, and Tarrant Counties since 2002. A very high percentage of our business comes from our happy repeat and referral clients.
We want to do the same for you!
- Norma Wall, Broker/Owner, North Point Realty
Meet the North Point Team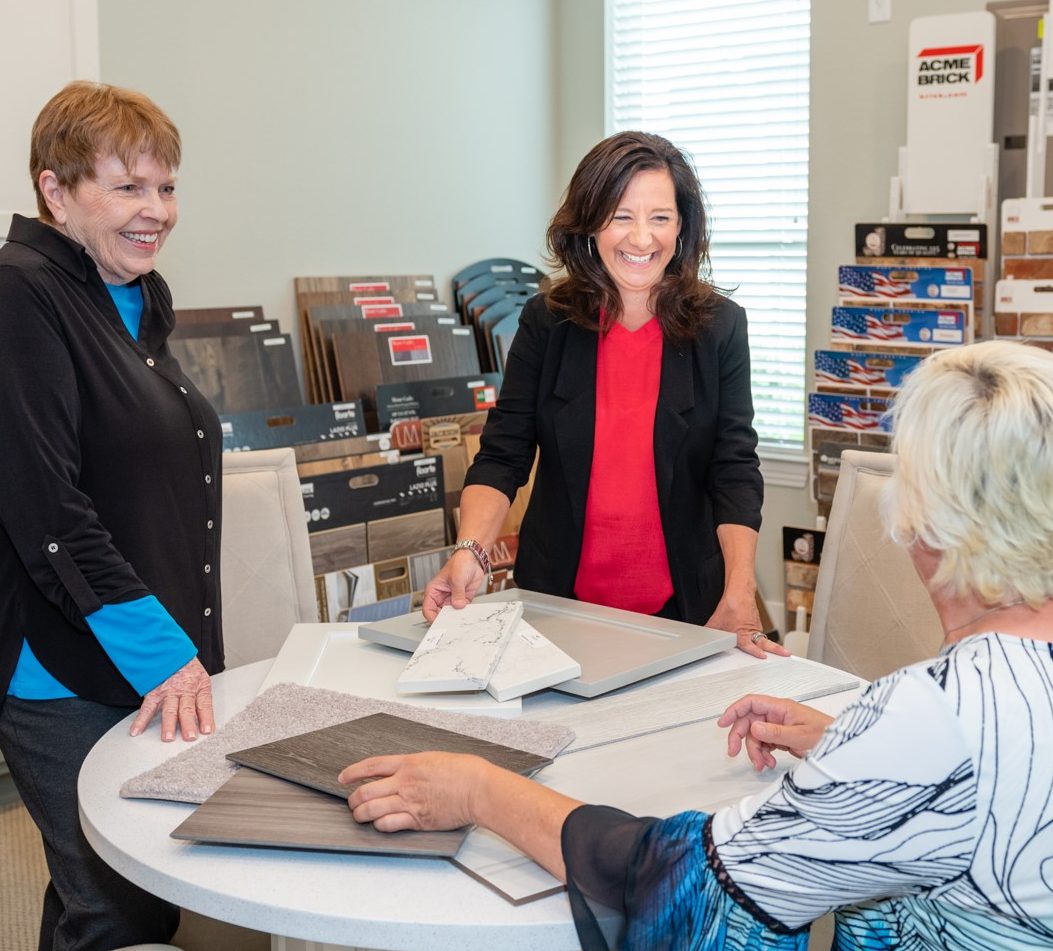 What does happy look like?
Call us and Get Ready to Move!
214-212-6770 call/text. We would love to talk about your home goals.
Testimonials
---
"Tammy helped us every step of the way from taking photos of our home, posting, showings to the purchase of our new and perfect home. Highly recommended. Raphael and Connie Vela"
Raphael and Connie Vela
Tammy helped us every step...
"Tammy has helped us buy 3 homes... and sell 2! She has been a godsend on all accounts. She put my husband and I in our 1st starter home and we made great equity back in just a little over 2 years! She then helped us invest that equity back into a new home (literally new, we built our 1st…"
Ryan and Aubrey Otero
Bought 3, Sold 2
"Tammy had our house sold before it was even listed. All she had to do was put her sign out front and it was a done deal. No drama, no delays etc. We would definitely use her again. - Thad LaBarre"
Thad and Patti LaBarre
No drama, no delays
"Tammy worked her tail off finding me a house and walked me thru everything i needed to know, great agent - Alan Crawford"
Alan Crawford
Worked her tail off...
"It was quite a journey selling our house but the closing was as smooth as silk (at Starbucks!) Thank you Tammy Goodman for being our agent and putting up with a few meltdowns along the way. We couldn't have done it without you! You've helped buy/sell houses for our entire family, so technically…"
Barry and LuAnn Orton
Sellers celebrate!
"Honesty, integrity and trust are the traits that Tammy values as a real-estate expert. Not only does Tammy go out of the way to simplify the process, of buying and selling property; She also takes pride in creating lasting personal relationships with clients. I continue to utilize Tammy's knowledge…"
Curtis B
Honesty, integrity and trust
"Marian is the best! I got my dream house thanks to her help!"
Kerrie Beavers
Got my dream house
"Tammy literally did the impossible. She worked me into her schedule (with little to no notice) and was one of the nicest people I have met. In what was record time, I had signed a lease and received the keys to the townhouse my son and I will be living in. None of this would have happened if it…"
Megan Vital
Tammy did the impossible
"Buying a home with Tammy was a pleasure. She handled it with grace and dignity. She genuinely cared about my needs and was very patient. She knows her business. I would recommend her to my family and friends."
Sherri Trussell
Handled with grace and dignity
"Working with Marian made the home-buying process easy and enjoyable. She is extremely responsive and listened carefully to us throughout the process. We never had to wait to hear back from her—she always made herself available to help. She pays very close attention to details and gave us plenty…"
Ben and Ashley Kelly
Extremely responsive
Market Updates, News & Advice
---
Before you dive into major home remodeling projects, such as a bathroom remodel, it's good to know how it will affect your resale value and if you're going to get a return on your investment. When… Read More